Radiant Images Tripling in Size with Move to New Location in Northeast Los Angeles
Digital cinema innovator's new facility at 2702 Media Center Drive, set to open Dec. 22, will offer clients an expanded prep area, ample parking, easy freeway access and much more
LOS ANGELES (December 11, 2015) – Radiant Images, an award-winning rental house and hub of digital cinema innovation, is expanding and moving into a 28,000-square-foot facility in Northeast Los Angeles to better meet the needs of its filmmaking clients, company officials announced Friday.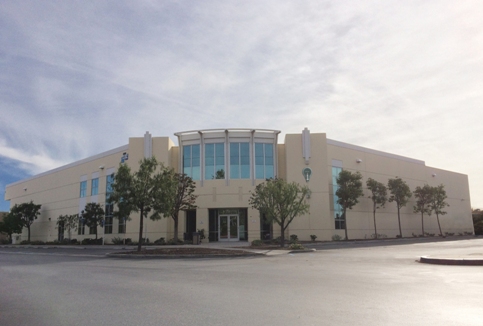 Radiant Images will begin serving clients in the expansive location at 2702 Media Center Drive on Tuesday, Dec. 22. The new facility, which is nearly triple Radiant's existing space, is located in the Los Angeles Media Tech Center in the trendy Glassell Park neighborhood.
Radiant's continued growth – most recently as an industry leader in testing and developing virtual reality (VR) technology – necessitated the move to a much larger space with enhanced conveniences and amenities for clients, said Michael Mansouri, VP at Radiant Images. Radiant's present location at 4125 W. Jefferson Boulevard in West Adams will remain open through Friday, Dec. 18.
"Radiant's focus has always been to put the needs of our clients first, and with this move we are doing just that by taking all of our innovations and the solutions that filmmakers rely on and putting everything under one roof," Mansouri said. "In designing this new location to our specifications, we will be able to further enhance the collaborative spirit that drives us and truly sets us apart in the filmmaking industry."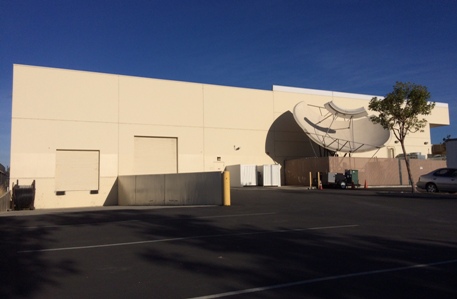 The new location, designed by architects at Samwon Design and built out to meet the company's specifications, features an expanded, cavernous prep area for gear setup with an adjacent, full client kitchen/lounge with all the amenities; ample parking; easy freeway access and a dedicated wing to house Radiant's newly created VR division in partnership with VRLIVE, a virtual reality live-streaming network that delivers 360-degree content to any mobile device anywhere.
Increasingly, Radiant Images is collaborating with filmmakers seeking the latest virtual reality tools and creative solutions. The new VR wing features a demo floor for testing custom VR creations and also will encompass Radiant's award-winning R&D efforts in digital cinema technology.
The building is located on the 4.17-acre campus known as the Los Angeles Media Tech Center, which is also the creative campus of choice for such tenants as Sony and Point 360, a digital film lab.
Highlights and amenities include:
A spacious, carpeted prep area with 10 bays of various size, under a 24-foot ceiling
Full client kitchen/lounge area with all the amenities in a large space with floor-to-ceiling window overlooking the prep area
Dedicated demo area for VR, R&D creations and other camera and equipment testing
200+ parking spaces available for clients
One dock high and one ground-level loading position
Gated campus with 24-hour on-site security
Immediate access to I-5; 2; 110 & 134 freeways
Strategically located along the San Fernando Road corridor linking Downtown L.A., Burbank, Glendale and the San Fernando Valley, with close proximity to a number of major studios, including Disney, Warner Bros., and The Burbank Studios.
Tranquil, landscaped grounds with benches and tables in park-like setting
Adjacent to the Los Feliz, Silver Lake, Echo Park, and Atwater Village areas, with access to a variety of trendy restaurants
In addition, Radiant will continue to provide a high-precision lens and sensor diagnostics room for on-site testing, an in-house engineering team, client conference room, experienced technicians and rental agents, and a deep inventory of leading-edge digital cameras, solutions and gear.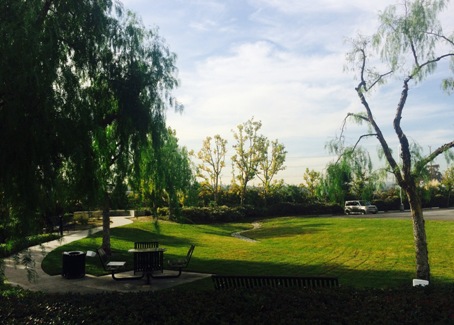 Radiant Images is open from 7:30 a.m. to 6:30 p.m., Monday through Friday, with after hours and weekend availability as needed.
"This expansion is the natural progression of 10 years of steady growth for Radiant Images," Mansouri said. "It's a credit to the tremendous service provided by our employees and the loyalty we have earned from creative filmmakers who rely on us to remove technical barriers. We're excited for the future."
Already lauded for its expertise in working with mini action cameras and customizing rigs, Radiant Images is now ahead of the curve in developing VR technology that is enabling filmmakers and camera operators to capture 360-degree content in a compelling way.
For more information about Radiant Images, visit online at www.radiantimages.com. Find Radiant Images on Facebook, Instagram and Twitter.
# # #